Updated Provincial Health Orders
---
---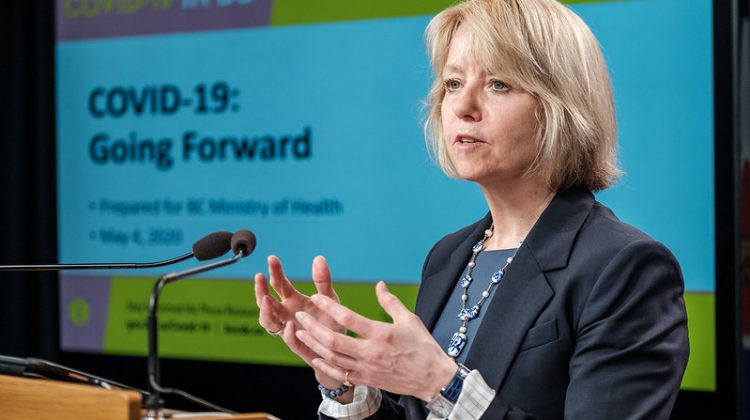 ---
New Provincial Health Orders
Travel restrictions for non-essential travel between regions remain in place until at least June 15 to stop the spread of COVID-19 and variants of concern. Fines can be given to people who leave their region for non-essential travel. Recreational travel in your region (Interior health and Northern Health) is allowed.
Outdoor personal gatherings
Up to 10 people can gather outdoors. For example:
Up to 10 people can gather at a park or beach
Up to 10 people can gather in the backyard of a residence
Patios and outdoor areas at restaurants, pubs and bars are not included as places to gather with 10 people at one table.
Indoor personal gatherings
Up to 5 visitors or 1 other household can visit a personal residence. For example:
Up to 5 people from different households can attend a dinner party at a household of 4 people
One household of 7 people can attend a birthday at another household of 4 people
EPA order on masks in public indoor settings
Masks are required for everyone in many public indoor settings, as outlined in the EPA mask mandate order. A face shield is not a substitute for a mask as it has an opening below the mouth.
There are exemptions for:
People with health conditions or with physical, cognitive or mental impairments who cannot wear one
People who cannot remove a mask on their own
Children under the age of 12
People who need to remove their masks to communicate due to another person's hearing impairment
Masks are required in many indoor public settings and all retail stores. This includes:
Malls, shopping centres
Grocery stores
Airports
Coffee shops
On public transportation, in a taxi or ride-sharing vehicle
Places of worship
Libraries
Common areas of post-secondary institutions, office buildings, court houses (except court rooms), hospitals and hotels
Clothing stores
Liquor stores
Drug stores
Community centres
Recreation centres
City Halls
Restaurants, pubs and bars when not seated at a table
Indoor exercise/fitness facilities
Indoor sport facilities
You could be subject to a $230 fine if you:
Do not wear a mask in an indoor public setting, unless you are exempt
Refuse to comply with the direction of an enforcement officer, including the direction to leave the space
Engage in abusive or belligerent behaviour
Band office: 250-453-9154 -OR- Email: info@ashcroftband.ca
Health Centre: 250-453-9325